Women's Health Initiative
Are you an entertainment professional facing a serious medical condition? Our Phyllis Newman Women's Health Initiative can offer you confidential and compassionate support.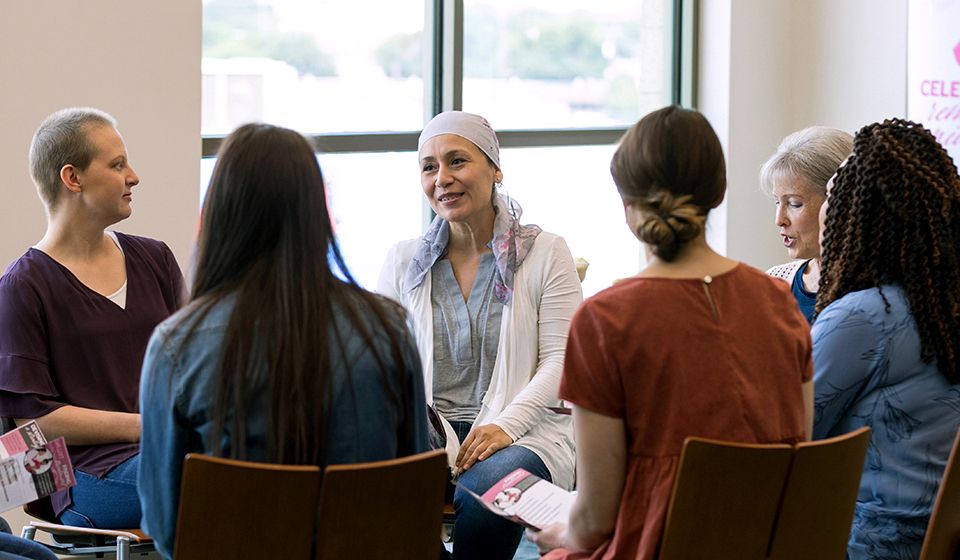 When women come to the Fund after a serious medical diagnosis, they are often overwhelmed with concerns about their ability to work, family issues, managing basic bills as well as medical bills and coping both physically and mentally with a challenging medical situation. Fund trustee and cancer survivor Phyllis Newman founded our Women's Health Initiative so that women have a safe place to go to address serious medical concerns and get confidential and compassionate help.
Our social workers will help you negotiate the steps that follow a life-changing diagnosis. Through individual counseling, support groups, educational seminars, connection to community supports and short-term financial assistance, we will help you receive the nurturing support you need.
The Friedman Health Center for the Performing Arts, located at the Entertainment Community Fund's main office in Times Square offers primary care to everyone in performing arts and entertainment. In addition, we are familiar with local hospitals and clinics, and our Artists Health Insurance Resource Center can help those lacking health insurance to find an affordable plan.
Please register or log in to our Entertainment Community Fund Portal to access our workshops, programs and services. Our portal is designed to cater to your individual needs and interests, offering access to a wide range of resources and support—all with the guidance and understanding of what it takes to build a life and career in the arts.
The Entertainment Community Fund is committed to maintaining your privacy and confidentiality.
Am I eligible?
Any performing arts or entertainment professional may call on the Phyllis Newman Women's Health Initiative for support, information or referrals to community agencies.
For financial assistance, we will ask for an application, documentation of your professional earnings and an interview. In general, eligibility requirements for financial assistance are:
Five years of documented professional performing arts and entertainment earnings out of the last seven years.
Three of the five documented years of earnings must be a minimum of $6,500 per year.
OR
Twenty years of industry-paid employment with at least 10 years of industry earnings of $5,000 per year.
Documented financial need.
If you have questions regarding financial assistance, please contact us.
Related Sites & Organizations
* Images used for illustrative purposes only. Any person depicted in the licensed material is a model.