Looking Ahead is an innovative program of The Actors Fund tailored to help professional young performers and their families in Southern California and New York City to address the unique issues associated with working in the entertainment industry.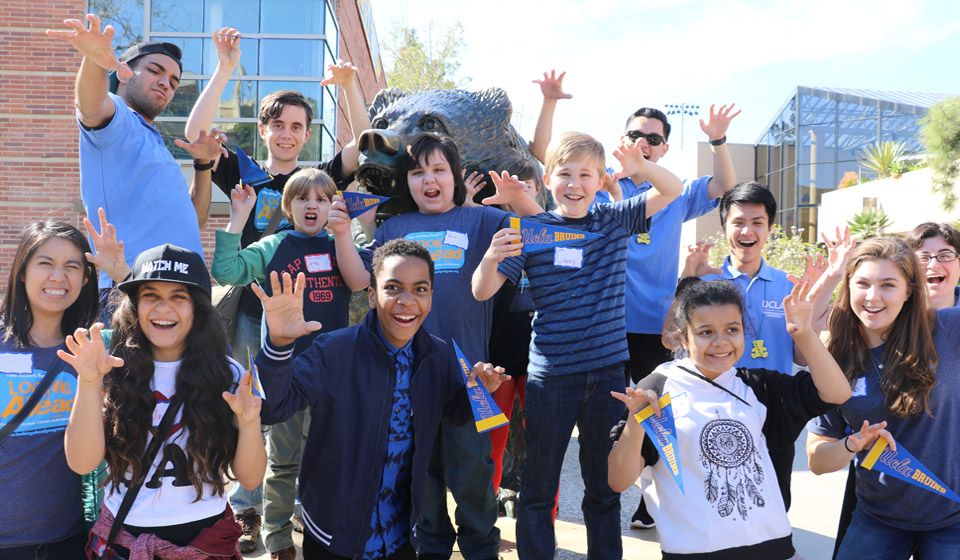 Visit Looking Ahead Los Angeles
Looking Ahead supports young performers in developing the values, skills and confidence they need to make successful transitions to fulfilling adult lives. Looking Ahead was originally developed in cooperation with the SAG-AFTRA Young Performers Committee.
Looking Ahead programs and services aim to build a community of support for young performers.
Services in Los Angeles and New York City include:
Individual, family and group counseling
Industry and Educational Workshops for young performers and parents
Group activities for young performers to connect with others in the industry
In Los Angeles, we also offer:
Educational counseling to help create an action plan for the future
Community volunteer opportunities for participants to make a commitment to serving the community
Am I eligible?
Looking Ahead in Los Angeles
Young Performers between the ages of 9 and 18, living in Southern California, who are union members or can demonstrate two years of earnings as a performer, and have representation of an agent and/or a manager.
Looking Ahead in New York City
Young Performers up to the age of 18 who are working professionally in New York City.
Get in touch:
In Los Angeles
Chris Smith
Program Director, Looking Ahead 
323.933.9422, ext. 422
csmith@actorsfund.org
In New York City
Judy Rosch
Looking Ahead Social Worker
212.221.7300, ext. 225
jrosch@actorsfund.org
Related Sites & Organizations
A national child care resource agency that connects parents with local child care agencies and resources. Provides information on availability of child care subsidies, choosing the right child care, licensing, accreditation and child care options.
Contains information for families including publications (brochures, articles, books & journals) on early education and child development. They administer "Young Children," an award winning peer reviewed journal on a range of young children issues that is published bi-monthly.
Contains information on pregnancy, babies, toddlers, children 2-13, activities, being a mother, recipes and family products and toys. The site also includes blogs, forums and links to child safety organizations, party planning, kids' games and other resources for parents.