If you were born in 1949 or earlier, your donations could be saving you more on your tax bill.
Did you know that donors who are 70 1/2 or older and have a traditional IRA are eligible to make tax-free contributions to the Entertainment Community Fund from their IRAs, known as Qualified Charitable Distributions (QCD), regardless of whether they itemize deductions on their tax returns?
One of the key benefits of the direct charitable contribution from your IRA is that the donation counts towards your Required Minimum Distribution or RMD (the IRS-determined minimum amount you must withdraw from your account each year). You can contribute more than your RMD to charity as long as you do not exceed $100,000 in a calendar year. It's money the IRS requires you to withdraw, and by transferring directly to the Entertainment Community Fund you won't be forced to pay income tax on it.
In basic terms: the Entertainment Community Fund gets a generous gift, and you lower your tax-liability!
This type of gift used to mean a lot of time spent coordinating with your financial advisor. But we've partnered with FreeWill, who has created a free tool that makes the process of donating to the Entertainment Community Fund from your IRA quick and efficient.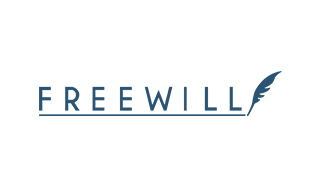 How it works:
Use this free tool to calculate an estimate of how much you are required by law to withdraw from your IRA this year. It will also give you a sense of you how much that withdrawal will increase your tax bill and how much of a tax penalty you'll incur if you don't withdraw those funds.
 
Choose how much of that sum you'd like to donate to Entertainment Community Fund as a tax-free QCD
 
Follow the personalized instructions based on which financial institution manages your IRA, and then sit back and relax in the knowledge that you've both supported artists across the country and saved money on your tax bill.
For more information or to give the gift of an IRA Distribution, get in touch with:
Jay Haddad, Manager of Individual Giving
jhaddad@entertainmentcommunity.org
917.281.5928