Dedicate a commemorative brick to be placed at the Actors Fund Home–engraved with your name or the name of someone you wish to honor or remember.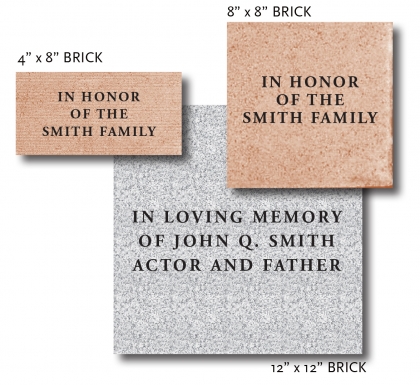 Engraving a brick at the Actors Fund Home is a wonderful way to remember a loved one or to honor a special person in your life. It creates a lasting legacy and will help to support the programs and services of the Entertainment Community Fund.
There are 3 sizes of bricks available:
4" x 8" with a gift of $300
8" x 8" with a gift of $2,500
12" x 12" with a gift of $10,000
Download the brick registration form and mail in your payment
For more information or to complete your registration over the phone, please get in touch with Marshall Gunter at mgunter@entertainmentcommunity.org or Katherine Freedman at kfreedman@entertainmentcommunity.org.