Welcome to Health Insurance HQ—coming to you from the experts at The Actors Fund's Artists Health Insurance Resource Center and special guests!
Health Insurance HQ distills the current political activity around health care into a brief, monthly educational update to help you become a more active consumer and citizen. Our experts in the field and others in our community are here to provide you with plenty of handy resources to help you use your voice and your vote to make a difference. 
Update as of May 4, 2017 4 pm ET
The Actors Fund is greatly dismayed at the passage of the American Health Care Act (AHCA). Despite unprecedented opposition from the public, the House voted to take health care away from millions of Americans, abandoning those with pre-existing conditions, slashing Medicaid, allowing employer-based plans to opt out of covering essential health benefits and raising health care costs for all families. The AHCA now moves to the Senate where we will continue to fight against its passage. Families USA has an excellent toolkit that includes resources, Twitter handles of elected officials, information on how to write a letter to the editor, as well as how to attend town hall events. We encourage you to stay active and stand up with us for quality, affordable health care.
============
Dear Friends,
In our first issue of the Health Insurance HQ, in January 2017, I reviewed some of the changes to the ACA that were being proposed and wrote, "at this point, these changes are conjecture, since the new administration has yet to take office. It may be that opposition to these changes will prevent them from happening." Of course, since then Congressional leadership has tried several times to bring the American Health Care Act (AHCA) to a vote, and failed. Why? Because consumers have opposed the changes. Americans know that the AHCA wouldn't fix problems, it would exacerbate them. (Our March issue of HQ provided more info about how the bill would harm the entertainment community).
You made yourselves heard, and it worked! It's heartening to see how many people have called, written, faxed, emailed and stopped by their elected officials offices. However, as I write this, a new proposal, the Upton amendment, is being floated that appears to have the needed support among various Republican factions: it would allow states to segregate people with pre-existing conditions into "high risk pools", expensive programs that have failed again and again, and it would increase their funding from $5 billion to $8 billion. This new proposal is even worse than what was introduced in March, and a vote on this is scheduled for today.
Just as in March, calling makes a difference! Indivisible and Families USA has created a call script to help you talk to your representative and ask them to publicly oppose this bill.  Share the script with your network to help people convey to lawmakers how the AHCA bill fails to #ProtectOurCare. If you have questions about how to contact your elected officials, visit our Health Insurance HQ from February. Key representatives to contact are:
New York:
John Faso (Hudson Valley) 
Peter King (Long Island) 
Elise Stefanik (Watertown and Saratoga Springs)
Claudia Tenney (Binghamton and Utica)
California:
Rep. Darrell Issa (San Diego County)
Rep. Steve Knight (Los Angeles County)
Rep. David Valadao (Kings County)
Keep making noise about how damaging this bill would be to the entertainment community at large, and to you. It's worked so far, and it can work again.
And thanks for everything you're doing to protect America's health care.
Yours in good health,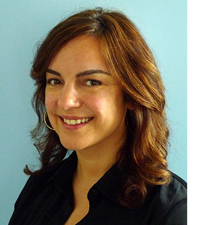 Renata Marinaro
National Director, Health Services
Do you work in performing arts and entertainment and have questions about health insurance? The Actors Fund provides assistance nationally. Contact our regional office closest to you to speak to a counselor.
New York City
917.281.5975
Los Angeles
855.491.3357
Don't forget to use the resources section of our website. It contains tools to help you make decisions about your health insurance, including new online tutorials on how to choose providers and how to read an Explanation of Benefits. In addition, you'll find an updated Stage Managers National Health Directory, our national online directory of healthcare providers recommended by industry professionals that can be used by theatres and touring companies. For these resources and more, visit actorsfund.org/HealthServices. You can also find out more about enrollment assistance and upcoming health insurance seminars near you!