Welcome to Health Insurance HQ—coming to you from the experts at The Actors Fund's Artists Health Insurance Resource Center and special guests!
Health Insurance HQ distills the current political activity around health care into a brief, monthly educational update to help you become a more active consumer and citizen. Our experts in the field and others in our community are here to provide you with plenty of handy resources to help you use your voice and your vote to make a difference.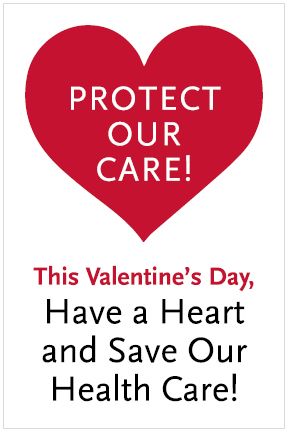 Dear Friends,
The Actors Fund is participating in "Have a Heart – Save Our Healthcare", a Valentine's Day action. An easy way to participate and share your voice is to send your elected official a heart with your name and address, and ask them to "Have a Heart – Save Our Healthcare!" Make sure they get it on or by February 14! Addresses of elected officials can be found at VoteSmart.
We're also happy to share this month's Health Insurance HQ, so read on!
On Inauguration Day, President Trump issued an executive order to "minimize the economic burden" of the Affordable Care Act (ACA). While this action is largely symbolic and does not dismantle the ACA, it does indicate an intent to do so. Members of Congress have begun proposing ACA replacements. In general, these plans favor less regulation of insurance markets, tax deductions and credits for lowering the cost of premiums, and block-granting of Medicaid.
How would these changes affect our community?
Repeal of the ACA would eliminate the Advanced Premium Tax Credit (known as the "subsidy") that reduces the monthly cost of your coverage. Instead, you would pay your premiums up front and receive a credit on your taxes the following year. Paying the full cost of coverage up front can be difficult for those in the lower to middle income range.
Medicaid covers almost 75 million people, including individuals and families with lower incomes, the elderly in long-term care, those who are HIV+ or have AIDS, and the disabled.  Block granting essentially gives the states a lump sum from the federal government to do with as they see fit. States could potentially change the eligibility criteria for Medicaid, add or remove benefits, or charge premiums and co-pays. The non-partisan Congressional Budget Office estimates these proposals would result in at least 14 million people immediately losing their Medicaid coverage.
Fewer regulations means women could potentially be charged more than men for insurance, and some health benefits, such as hospitalization and office visits, could be eliminated.
The good news is that for now nothing has changed; any major changes are not likely to happen in 2017, as contracts and funding are already in place for this year. 
What can you do to protect your health coverage? Get involved, contact your elected officials, and share your story. Listed below are links to help you with those tasks:
Get Involved
Join or stay informed with advocacy organizations. Below are two key organizations that advocate for health care consumers:
There are other ways to get involved as well: write a letter to the editor of your local paper or union newsletter. Sign a petition. Attend a rally.
Contact Elected Officials
Elected officials will be on recess February 18-26, meaning they will be back in their home districts. One of the most effective things you can do is make appointments to meet with them or their staff. If that's not possible, attend an event, such as a town hall, and make your voice heard. Check out the calendar of events on their homepage for more information on where they're going to be and when.
The Actors Fund is participating in "Have a Heart – Save Our Healthcare", a Valentine's Day action. Send your elected official a heart with your name and address, and ask them to "Have a Heart – Save Our Healthcare". Make sure they get it on or by February 14!
Share Your Story
These web sites have sections where you can share your story about why your Medicare, Medicaid, Child Health Plus, Marketplace/Exchange plan, or your union/employer plan is important to you. These stories are crucial when advocating with your state and federal representatives.
Regards,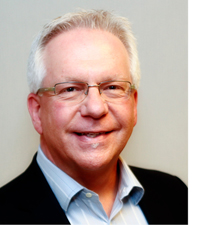 Dan Kitowski
Director of Health Services, Western Region at The Actors Fund
P.S. Do you work in performing arts and entertainment and have questions about health insurance? We provide assistance nationally. Contact our team at the regional office closest to you to speak to a counselor.
New York City
917.281.5975
Los Angeles
855.491.3357
Don't forget to use the resources section of our website. It contains tools to help you make decisions about your health insurance, including new online tutorials on how to choose providers and how to read an Explanation of Benefits. In addition, you'll find an updated Stage Managers National Health Directory, our national online directory of healthcare providers recommended by industry professionals that can be used by theatres and touring companies. For these resources and more, visit actorsfund.org/HealthServices. You can also find out more about enrollment assistance and upcoming health insurance seminars near you!