Welcome to Health Insurance HQ—coming to you from the experts at The Actors Fund's Artists Health Insurance Resource Center and special guests!
Health Insurance HQ distills the current political activity around health care into a brief, monthly educational update to help you become a more active consumer and citizen. Our experts in the field and others in our community are here to provide you with plenty of handy resources to help you use your voice and your vote to make a difference. 
Dear Friends,
The Medicare Rights Center is a national, nonprofit consumer service organization that works to protect and strengthen Medicare. Medicare, together with the Affordable Care Act (ACA) and Medicaid, builds health security and guarantees access to health care for Americans of all ages. As legislators debate the future of health care, we believe they must ensure access to affordable coverage for the millions of people who depend on these vital programs.
Proposals to repeal and replace the ACA could cause millions of people to lose health care coverage and have wide-ranging and harmful effects on people with Medicare. The U.S. House of Representatives recently failed to vote on one such proposal—the American Health Care Act (AHCA)—a victory for people who depend on the ACA, Medicare, and Medicaid. The AHCA would have cut Medicaid benefits—relied upon by 10 million people with Medicare—and would have undermined the financial health of the Medicare program.
While the House failed to vote on the AHCA, some policymakers still support proposals that would force millions of people to pay more for less. Other proposals to repeal and replace or delay the ACA could:
Roll back improvements to the long-term financial outlook for Medicare, leading to higher premiums, deductibles and cost sharing.
Reopen the Part D coverage gap and hike prescription drug costs.
Eliminate new coverage for preventive care.
Undo consumer protections for people with Medicare Advantage.
Furthermore, some policymakers support changes to the Medicare program itself. These include:
Turning Medicare into a premium support (or voucher) program, which would give people with Medicare a voucher or coupon to purchase health coverage. Under some proposals, the value of the voucher is not likely to keep pace with rising health care costs, meaning people with Medicare could pay significantly more.
Giving Medicare providers the right to charge seniors and people with disabilities more for their care through balance billing or private contracting. Under these plans, Medicare providers could require patients to negotiate a contract for the cost of their care, and people with Medicare would have additional payments on top of their premiums, copayments and coinsurance.
Increasing the Medicare eligibility age from 65 to 67, arguing that Americans are living longer and delaying retirement—even though half of all Americans retire in their early 60s, and people with jobs that require physical activity and manual labor are often unable to delay retirement.
Proposals like these undercut Medicare Rights' core mission and violate our driving principles—to ensure older adults and people with disabilities are assured access to affordable, high-quality health care.  Any changes to these programs must aim for healthier people, better care and smarter spending—not paying more for less.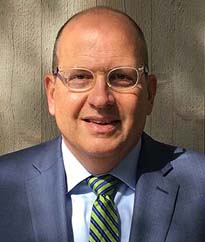 Joe Baker
President, Medicare Rights Center
 
For more information from Medicare Rights, sign up for our Medicare Watch newsletter, visit our Protect and Strengthen page or call our helpline for answers to Medicare questions: 1.800.333.4114. For a great overview of Medicare from Medicare Rights and expert Medicare counselor, Elizabeth Tripp, attend The Actors Fund's Welcome to Medicare seminar, every Monday 1–2 pm at The Actors Fund main office on the 10th floor. It's free and there's no need to register – just show up!
---------------------------
Do you work in performing arts and entertainment and have questions about health insurance? The Actors Fund provides assistance nationally. Contact our regional office closest to you to speak to a counselor.
New York City
917.281.5975
Los Angeles
855.491.3357
Don't forget to use the resources section of our website. It contains tools to help you make decisions about your health insurance, including new online tutorials on how to choose providers and how to read an Explanation of Benefits. In addition, you'll find an updated Stage Managers National Health Directory, our national online directory of healthcare providers recommended by industry professionals that can be used by theatres and touring companies. For these resources and more, visit actorsfund.org/HealthServices. You can also find out more about enrollment assistance and upcoming health insurance seminars near you!