Welcome to Health Insurance HQ—coming to you from the experts at The Actors Fund's Artists Health Insurance Resource Center and special guests!
Dear Friends,
I hope you've had a wonderful summer. As you know, we like to keep people abreast of the changing insurance landscape, which includes changes to regulations that affect our community. The federal administration will be changing the rules for immigrants receiving public benefits, including Medicaid, effective October 15, 2019. This will affect those in our community who are here on visas (including artistic and work visas) who would like to apply for legal permanent residence, or "green cards". It will also affect those applying for visas to come here.  It does not apply to legal permanent residents/green card holders seeking citizenship, nor does it apply to refugees or asylum-seekers.  
The "public charge" test is used by immigration officials to decide whether someone can enter the US or get a green card. It weighs factors such as age, health, income, job status, education, English language skills, sponsorship, and use of public benefits. In the past, only public benefits like cash assistance were taken into consideration, and few people were rejected on the other grounds.
After October 15, use of the following public benefits may be a barrier to receiving a visa or green card: Medicaid, SNAP ("Food Stamps"), Federal Public Housing, Section 8 assistance, and cash assistance programs like SSI and TANF.
Note: receiving insurance coverage through the Essential Plan, Child Health Plus or Qualified Health Plans through the Marketplace (Covered California, healthcare.gov, the New York State of Health, and others) will not affect a person's immigration options. Those enrolled in Medicare Extra Help will also not be affected by this.  In addition, it will not impact pregnant women or children under 21 who receive Medicaid.  
The rule is not retroactive, so it only counts benefits received after October 15, 2019.
If you have questions about how this rule might affect you or someone you know, please speak with an immigration lawyer. You can contact the Office of New Americans Hotline at 1.800.566.7636 for basic information about the rule and referrals to immigration legal services. Protecting Immigrant Families also has a useful 2 page chart to help you decide if this law will affect you. Should you need referral to lower-cost health care services, the Artists Health Insurance Resource Center and Entertainment Health Insurance Solutions are always at your service.
Yours in good health,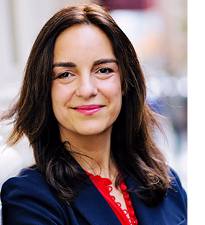 Renata Marinaro, LMSW
National Director of Health Services
Do you work in performing arts and entertainment and have questions about health insurance? The Actors Fund provides assistance nationally. Contact our regional office closest to you to speak to a counselor.
New York City
917.281.5975
Los Angeles
855.491.3357
Don't forget to use the resources section of our website. It contains tools to help you make decisions about your health insurance, including new online tutorials on how to choose providers and how to read an Explanation of Benefits. In addition, you'll find an updated Stage Managers National Health Directory, our national online directory of health care providers recommended by industry professionals that can be used by theaters and touring companies. For these resources and more, visit actorsfund.org/HealthServices. You can also find out more about enrollment assistance and upcoming health insurance seminars near you!