Located in the heart of Hollywood on Hollywood Boulevard between Wilcox and Schrader and now under construction, The Hollywood Arts Collective is a new affordable housing development and community arts center that embodies the Entertainment Community Fund vision: a world in which individuals contributing to our cultural vibrancy are supported, valued and economically secure.
The Cicely Tyson Residential Building will feature 151 units of affordable housing and the new home for the Entertainment Community Fund Western Region Headquarters. The Rita Moreno Arts Building will be home to The Glorya Kaufman Performing Arts Theater; LA Contemporary Exhibitions (LACE); a young filmmakers program targeting underserved, emerging talent in the neighborhood; and the Entertainment Community Fund's Rosenthal Family Foundation Training Center.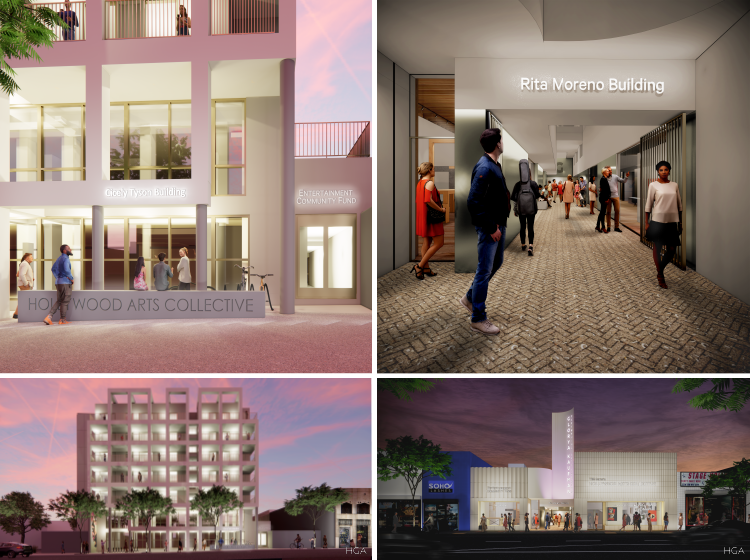 The project, currently under construction and expected to open in 2023, is an important stake in the ground for lower-income arts and entertainment workers and small non-profit performing arts organizations being priced out of Hollywood. It will allow them to continue to live, work and perform in the center of creativity in Los Angeles. We are grateful to our development partners, Thomas Safran & Associates and Kingdom Development.
Read About The Hollywood Arts Collective Building Dedications in Variety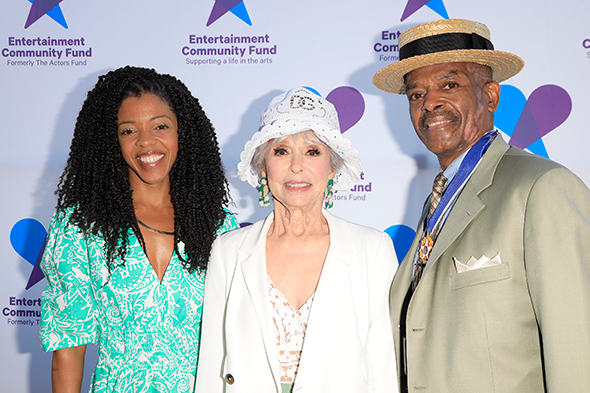 René Henry (great-niece of Cicely Tyson), Rita Moreno and Reginald Henry (nephew of Cicely Tyson) were among the special guests who joined us for the Building Dedications event in June 2022.
Deadline Features the Virtual Groundbreaking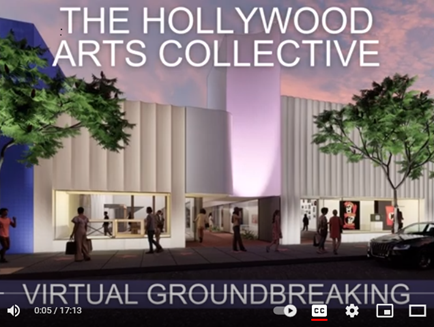 Fund Chair Annette Bening, Board Member and Leadership Council Chair Brian Stokes Mitchell and Board and Western Council Member Chandra Wilson are among the special guests who joined us for our Virtual Groundbreaking of this exciting endeavor.
Watch the Virtual Groundbreaking
How You Can Help
For more information on how you can support this project, please get in touch with Thomas M. Exton at the Entertainment Community Fund at 917.281.5929 or texton@entertainmentcommunity.org.
How You Can Apply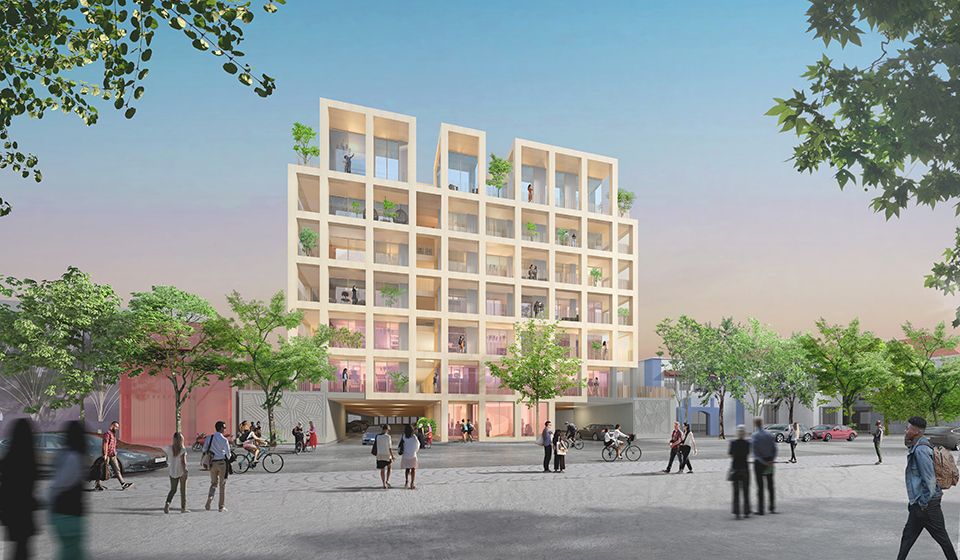 We anticipate hosting application workshops virtually and in person starting in late 2022, with applications due in the first quarter of 2023.
Join the Interest List for the latest news